If you're building a new house and plan to make it your forever home, then you definitely want to make sure you have all the cool new features. We are going to share with you 16 cool things to include when building a house. These cool features will add convenience to your life, while adding functional spaces to your new construction home.
Nowadays, most builders are developing cookie-cutter homes with all the same features and style. If you are building your own custom home – you will have the opportunity to add functional features that add value and convenience to your home and life.
A custom builder will be able to work with your custom home plans to create something unique for your new construction home. Let's start by looking at some of the best features to include in your new build.
Under-Cabinet Outlets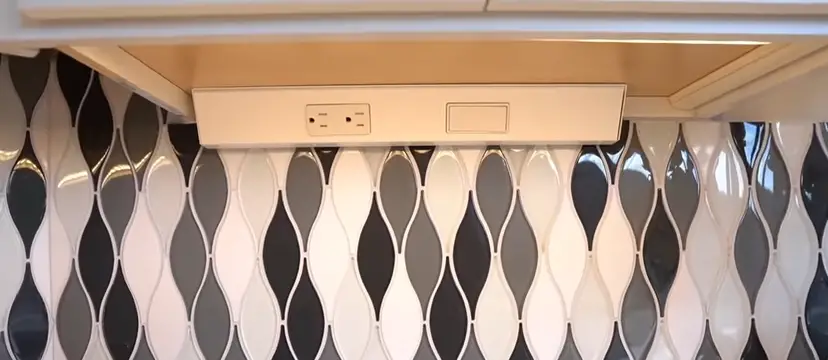 Most new build custom homes have under-cabinet outlets. It makes it easy for backsplash installers to install a single piece of backsplash – creating a clean look. These under-cabinet outlets remain hidden but easily accessible for accessories, appliances and to charge your devices.
While cooking, you can have your phone or tablet charging and playing your favorite cooking channel.
With under-cabinet outlets, there is also the option to have outlets in your upper cabinets. These are especially useful if you have small devices you would like to charge, but keep out of sight.
With the outlets out of the way, it can make cleaning very easy. You can spray down your backsplash, and wipe it down without worrying about getting water or soap into the electrical outlets.
Recessed Outlets
These recessed outlets are a smart way to have outlets behind furniture that sit against the wall. During the interior design phase; plan out the various locations for your furniture. This will give you a better idea of where to install recessed outlets.
Recessed outlets will allow you to have your sofa or furniture flush against the wall without obstructing the cables. Some homes will have outlets along the baseboard so that any furniture sitting against the wall will not obstruct the cables that are plugged into the wall.
There are endless possibilities for outlet placement in the home – it needs to be planned out properly with your builder and interior designer. In well-planned homes, we have seen recessed outlets behind TVs, regular outlets on the floor covered by a piece of flooring and even ceiling outlets for projector's.
Costco Pantry Door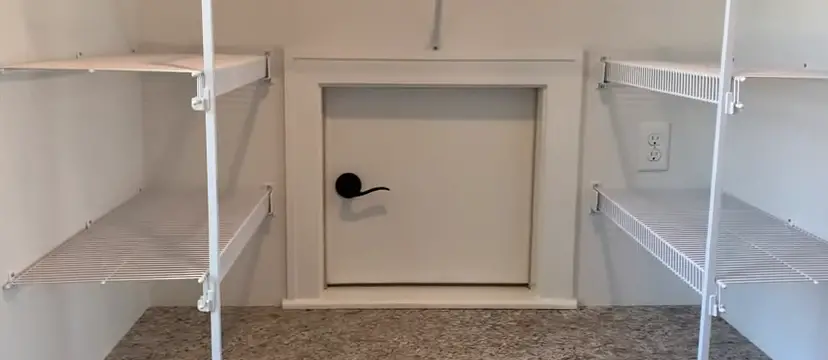 Often known as a pantry garage door, this is an access point for your pantry from the garage. If you arrive home with pantry items and need to get them to the pantry – you can use this access door. The Costco pantry door is an immediate access-point to the snack storage space of your home.
If your home plan has a layout where the kitchen pantry and garage share a wall – the Costco pantry door would be a great addition to the home. This is a functional addition to the home, and highly valued by many new homeowners. A Costco pantry door can also be easily installed for existing homes!
Pull-Out Cabinet
Sometimes you just don't have enough counter space or you want some additional space for someone to help you out in the kitchen. With a pull-out cabinet, you will have additional counter space through this mobile counter that you can pull out and slide around.
A pull-out cabinet sits under your existing counter top, but can be pulled out and moved around. These cabinets sit on wheels that can be locked/unlocked for easy mobility. When the cabinet is pulled out, it will have a countertop at the top, creating extra working space in the kitchen.
For those who already have an existing kitchen countertop and cabinets, this is something that is still do-able. We've included an image here for your reference, but the options remain endless.
If you have a large family or have large gatherings often, you can definitely benefit from having a pull-out cabinet.
Walk-in Pantry
A walk-in pantry is one of the most sought after kitchen features for new build homes. It is rare for older homes to have walk-in pantries – mainly due to the lack of space. However, with new build homes – a walk-in pantry can easily be included in the home plan.
From the outside, the door to the pantry will look like any other cabinet door (usually vertically long double-doors). Once you open the door, it will lead into a small room where you can store all your pantry items, mini appliances and anything you want out of the way and hidden.
It is particularly useful in homes with large families – as you can bulk buy and store pantry items in the walk-in pantry room. In most cases, the builder may give you an empty space or build out some shelves in the pantry. If you want custom cabinetry in the pantry, it will be an additional cost.
Staircase Drawers
A staircase drawer is a unique and cool space saving feature for any home. You can convert the space between each step into a drawer that can hold some of your belongings. In other cases, you can create an entire storage rack that slides out from the side of the staircase.
These are especially useful for storing old winter gear, boots, and outdoor items. They can remain out of the way, but still be easily accessible and close to the main floor of the home.
It takes a little bit of skill to build out a staircase drawer, so hiring the right person will go a long way. In cities such as London and Tokyo, where the homes are smaller – it is common to see such storage compartments under the stairs.
Under-Cabinet Vacuum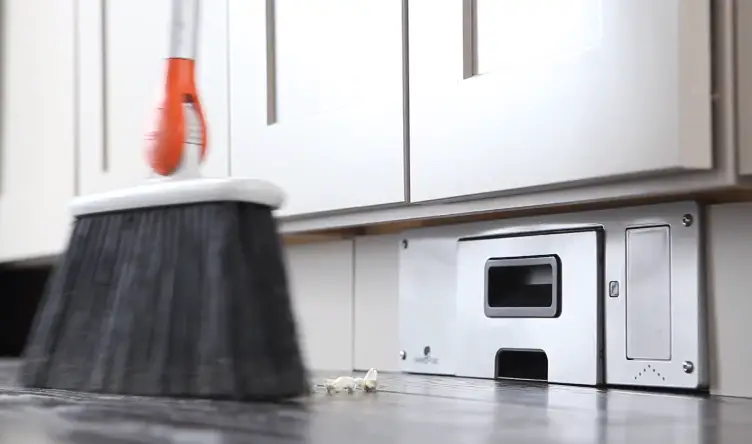 An under-cabinet floor vacuum is incredibly convenient when you are sweeping the floors in your kitchen. The kitchen floor can collect a lot of dust, dirt and food items. With an under-cabinet floor vacuum, you simply sweep the floor, and tuck the dirt into the vacuum opening.
The floor vacuum is connected to your central vacuum, so all the dust and dirt will be collected by the central system. This is a great feature to have in your home, and is best to have it installed during the new construction phase. It is difficult to run the vacuum hose through the walls and floors of your home once everything is covered.
Today, many new construction homes have central vacuum systems as an option, so you can always add an under-cabinet floor vacuum. These floor vacuums can also be added to other areas of the home such as the garage, laundry room, basement kitchen, etc.
Under Soffit Outlets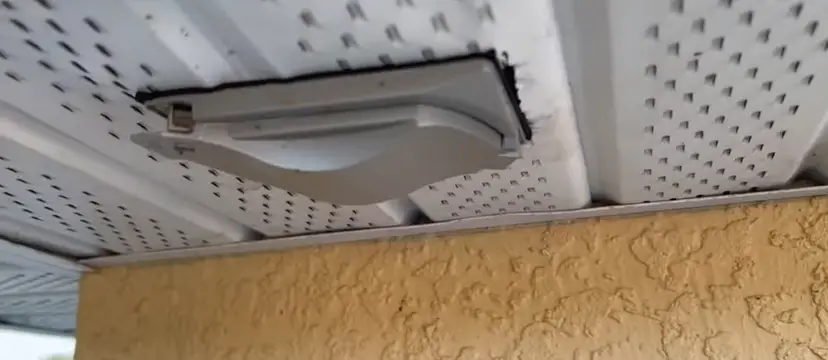 If you're big on outdoor Christmas lighting, you would really appreciate under soffit electrical outlets. These are outdoor-rated electrical outlets mounted on the underside of your soffit. It makes it incredibly easily to plug-in and install Christmas lighting.
With these outlets, you no longer need to run extension cords from one side of the house to the other. With strategically placed soffit electrical outlets, you can have a clean wiring job completed for your outdoor Christmas lighting.
These under soffit power outlets are also useful for when you are doing roofing work, or when you need to extend electrical connections for your potlights. When the outlets are not being used, they remain covered to protect them from rain and snow.
If you have an existing home, these outdoor electrical outlets can still be installed under your soffits.
Low Handheld Shower
A handheld shower that is positioned lower is great for when you have children who need to shower, but can't reach the regular shower head. A low handheld shower will be convenient for any home with children.
In addition, it can be useful if you are washing your pets in the shower – you can easily grab the handle and wash away.
Smart Home Wiring
With more and more smart home appliances and devices coming to market; it's beneficial to have smart home wiring in your new construction home. A new build home with pre-installed conduits, ethernet ports, cable management and strategically placed speaker wires will be a huge bonus for the home.
A number of builders are including smart home functions in their new homes. These include smart home blinds, lights, thermostats and even vacuums. If you know you will be installing smart home blinds, it is best to pre-wire the window frame with an electrical connection. It can save costs when you hire a blinds company to come in and install your motorized blinds.
While the new-age of internet is all about wireless connectivity, some people still prefer having a wired connection for their desktop computers, gaming consoles and IPTV boxes. With ethernet ports in every room in the house – you can eliminate the need to run wires after the home is built.
Accent Walls
While an accent wall may be a cosmetic feature of the home, it can still be considered a cool unique feature to have in your home. An accent wall can be designed and installed in any space in the home – whether it's a bedroom, hallway, the foyer or even the basement.
If you are interested in building an accent wall, you should find a local company that specializes in building accent walls. An experienced team will be able to design, build and finish an accent wall for your home.
A few luxury home builders include accent walls in their new construction homes. These walls are built out by third-party professionals. Nowadays, accent walls have begun to take many shapes and forms, and some even include accent lighting.
Upper Level Laundry Room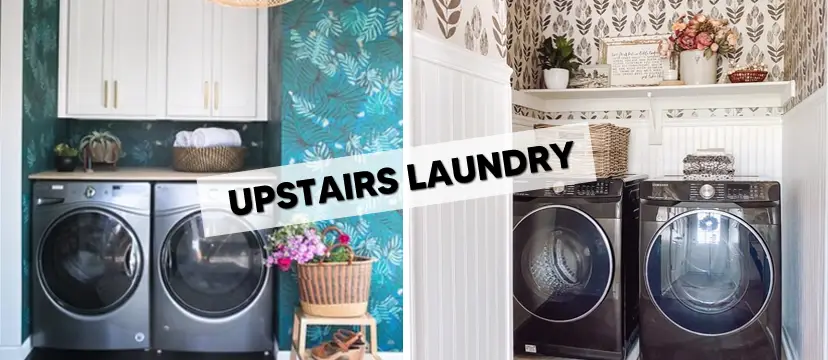 A laundry room located next to the bedroom is incredibly convenient. Instead of having to re-locate your laundry baskets every time you have to do the laundry – you can get it all done on the same floor. There are a few premium home builders who include laundry rooms upstairs as part of the standard build.
If you have the ability to build a laundry facility upstairs, it is a highly recommended feature. In the future, if you decide to sell your home, this feature will also be welcomed by many homebuyers.
Creating a laundry room upstairs in an existing home may be possible, if there is a bathroom nearby. With access to running water and drainage, an upstairs laundry room can be built in an existing home.
Laundry Chute
On the topic of laundry – if you decide to keep your laundry room in the basement – you should consider a laundry chute. A laundry chute from each of the bedrooms, or from a single point on the second floor will be a smart idea. The chute will drop the clothes into a basket in your laundry room downstairs.
There are suction chutes for laundry that can now also take your clothes back up to your room!
First Floor Bedroom
A first floor bedroom or guest room is a convenient addition to any home. With modern day builds, it is rare to see a bedroom on the main floor. It can be a great way to host people in your home, or even allow someone with mobility issues to sleep on the main floor.
Older family members may have a hard time walking up and down a few flights of stairs. A main floor bedroom and bathroom would be an ideal option in this case.
Heated Floors and Driveways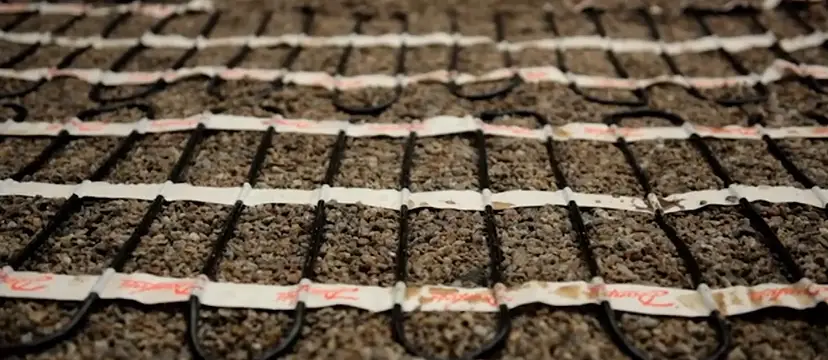 A home with heated floors and driveway may not be a requirement, but it is a nice to have feature. Those who live in parts of Canada and USA with harsh winters will understand the benefit of having heated driveways and floors.
It eliminates the need to shovel, or worry about black-ice during freezing rain days. Additionally, it can provide ultimate comfort at home knowing the floors are heated during the winter months.
There is definitely a cost element to this feature – and it is only recommended for a select group of homeowners.
Bathroom Drawer Outlets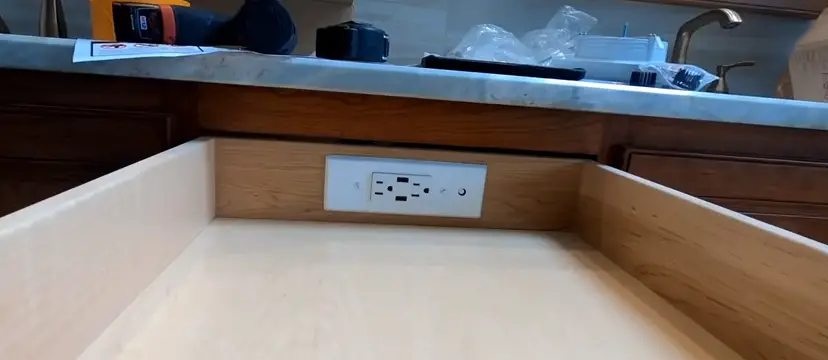 With more electrical devices in our lives, comes the need for additional electrical outlets. When you have electrical outlets in the bathroom drawers, it can allow you to keep things organized and charging when required.
In a modern bathroom, you want to keep things clean and uniform. A wall-outlet located near the vanity or mirror can takeaway from the design and style of the space. If you have the option – choose to have your electrical outlets at the back of your drawer. When you need to use a hairdryer or charge your phone – you can pull out the drawer to gain access to the electrical outlet.
So, there you have it! These are our 16 cool new features to include in your next new house build.