About Audrey Win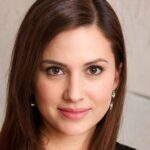 Hi, my name is Audrey Win. I've worked in real estate and banking for over twenty-five years. I'm familiar with real estate transactions for new construction projects and developments. I've also worked in the back-office operations in the financial sector – where I've had hands-on banking experience.
While working in new construction and real estate, I had the pleasure of working with many homebuilders, land developers, and trades. I myself have owned multiple new construction homes, townhouses, and condo projects. Through my personal and business experience, I've been able to help new homeowners with their questions about new builds, assignment sales and pre-constructions.
With operational experience in retail, business and corporate banking, I am capable of understanding financial literature and enjoy helping those who need assistance. Now I help people better understand real estate transactions and banking. I also help people save money, avoid pitfalls, reduce touchpoints and promote financial knowledge.