If you're buying a new construction home; this list of electrical upgrades for a new build home will help you decide what to upgrade and what not to.
A new build home can have hundreds of features to upgrade, which can make the process a little difficult for some first-time homebuyers. If you're purchasing your first new construction home, we remind you to read about the best upgrades that add value to your home, and the new construction home upgrades to avoid.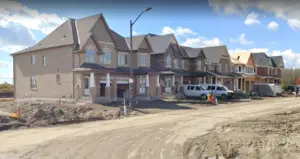 We have personally gone through the new construction process a few times – I would say about five times in the last decade or so. We're very familiar with builder upgrades and the average cost of these upgrades.
You might be wondering what are the most common electrical upgrades for new construction homes, nowadays. Over the years, the list of upgrades offered by builders has only increased. For example, with the recent surge in demand for electric vehicles – many homeowners see value in having an outlet for charging their electric cars.
New Build Electrical Upgrades and their Cost
| | | |
| --- | --- | --- |
| Builder Upgrade | Cost | Recommendation |
| Extra Electrical Outlet | $150 | Builder |
| Extra RG6 Cable Outlet | $160 | Builder |
| Interior 30amp, 220v Outlet | $895 | Builder |
| Exterior 50amp, 220v Waterproof Outlet | $1575 | Builder |
| Exterior GFI Outlet | $250 | Builder |
| Interior GFI Outlet | $215 | Builder |
| Outlet with USB Port | $135 | DIY / Hire Electrician |
| Adjustable Eyeball Light | $200 | DIY / Hire Electrician |
| Potlights / Recessed Can Lights | $160 | DIY / Hire Electrician |
| Move Location of Lights | $100 | Builder |
| Under Cabinet Lighting | $1000 | Builder |
| Pre-wire Surround Sound Wiring | $350 | Builder |
| Add Smurf Tube/Conduit | $700 | Builder |
| Pre-wire Ceiling Fan Wiring | $200 | DIY / Hire Electrician |
| Add Ethernet CAT5 Wiring | $160 | Builder |
| Change Regular Switch to Dimmer | $110 | DIY / Hire Electrician |
| Alarm System and Wiring | $1000 | DIY / Hire Electrician |
| Ring Doorbell with Wiring | $960 | DIY / Hire Electrician |
Listed above are the most common options offered by builders when upgrading the electrical in a new construction home. If you noticed, some of those line items are quite costly with the builder. It's why we made those recommendations on the side as to who we think should do them.
A few electrical upgrades can be done after you receive possession of the house. A home builder who hires trades (like electricians) will charge a premium to offer specific services. After all, the builder is in the business to make a profit.
It's important to understand which upgrades are worthwhile to be completed prior to the walls being closed up, and which ones can be done once the walls are up. If an electrical job requires extensive teardown and repair work, it may be best to let the builder do the work.
There are creative ways you can save money with recessed can lights for your new build. To make it easier for your electrician, you can get the builder to install a single light in each room. This will provide your electrician with an existing switch and fish point on the ceiling – making it easier to add additional spotlights with ease.
When it comes to wirings, such as ethernet wiring or sound system wiring, your builder will likely hire a third-party company, such as this company to complete the work.
Most Popular Home Electrical Upgrade Ideas
After speaking with a few local electricians and neighbors, we concluded that there are some common electrical upgrades, homeowners, like doing to their homes. Although these aren't a necessity for most people, they are definitely nice to have.
If you are purchasing a new build, you may have these as an option for you with your builder. The builder works with licensed electricians and wiring professionals who can implement different electrical solutions for the home. It's always wise to plan ahead for any potential requirements you may have in the near future. For example, if you are thinking of owning a hot tub one day, you can get the builder to install a waterproof 220v outlet.
The list below includes the most popular home electrical upgrade ideas for homeowners.
Electric Car Chargers
With rising interest in electric vehicles, such as the Tesla, Rivian, and Lucid – many homeowners are now requesting to add this to their homes. On average, to have a Tesla-authorized electrician install an at-home charger, it will cost $1850.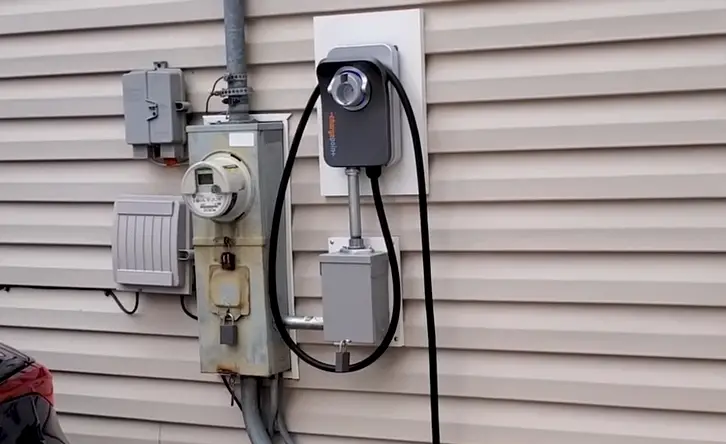 You can install a car charger in the garage, or have it installed in a waterproof casing outdoors. If you choose to have your home builder install the electrical line for the 220v outlet, it can save you some time and money when the time comes to get an electrical vehicle.
Smart Light Switches
According to many electricians, smart light switches are all the rage at the moment. With smart switches, you not only have the ability to control your lights, but you can pair them with home automation. With home automation, you can automate when your lights turn on and off.
We recommend the Kasa smart switch, which has been reviewed over 30,000 times and has a 4.6 rating on 5.0.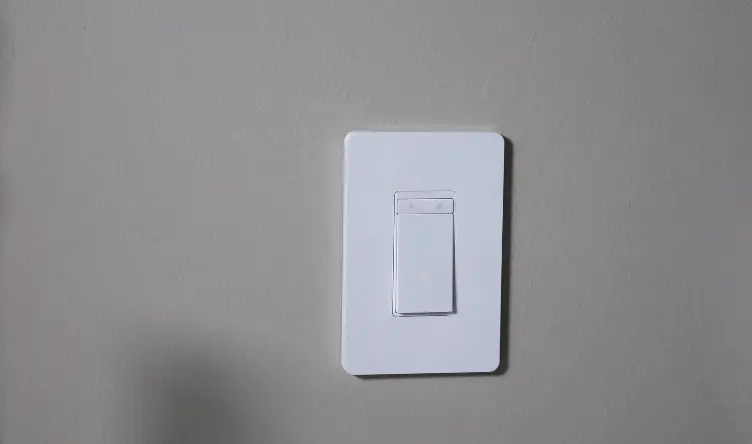 This is particularly great when you are on vacation, as you can still control the lights from abroad. If you have potlights outside the home, you can also place these on the smart switch. The installation of smart light switches can be a quick DIY project for the weekend or can be done by an electrician.
Smart Motorized Blinds
Blinds that are motorized allow homeowners to automate when they open and close. For example, you can set your blinds to open when the sunrises and close when the sun sets. This is all possible with motorized blinds.
The other benefit of this technology is being able to motorize blinds that are in hard-to-reach places; such as homes with high ceilings.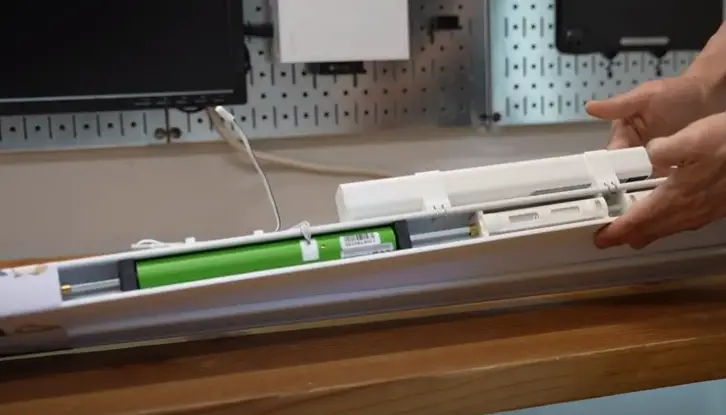 Outlet Behind TV Mount
This has become a popular request and offering in new construction homes. With most homeowners choosing to wall mount their TV, it makes sense to have an electrical outlet behind the TV.
We recommend having the recessed wall outlet with cable management because this keeps your wires tidy and avoids any damage to the cables. The model with the wire pass-through lets you bring service cables, HDMI wires, and surround sound cables to the back of the TV.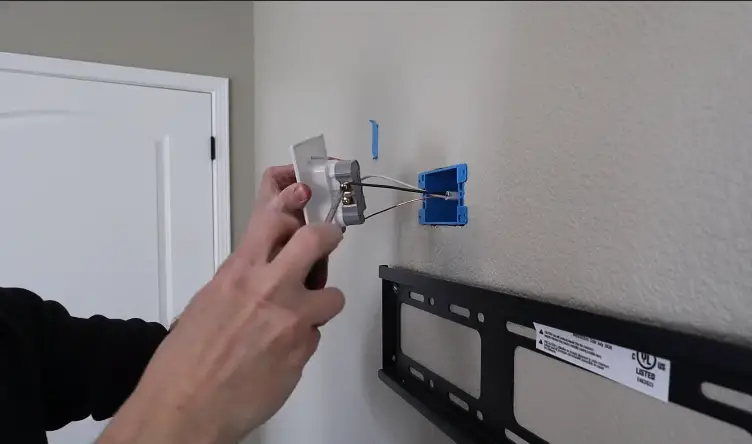 Most home builders now offer this as an upgrade, and it will cost on average $150 to $250.
USB Outlets
While this is not a requirement for most homeowners; this is definitely a nice to have. Nowadays, people would opt for a smart USB outlet because it makes charging their devices easier.
According to a study by Parks Associates, the average connected household has 16 devices. These devices include desktops, tablets, mobile phones, smartwatches, and other smart devices. With USB outlets, it can be easy to charge these devices, as you don't need to carry your plug everywhere.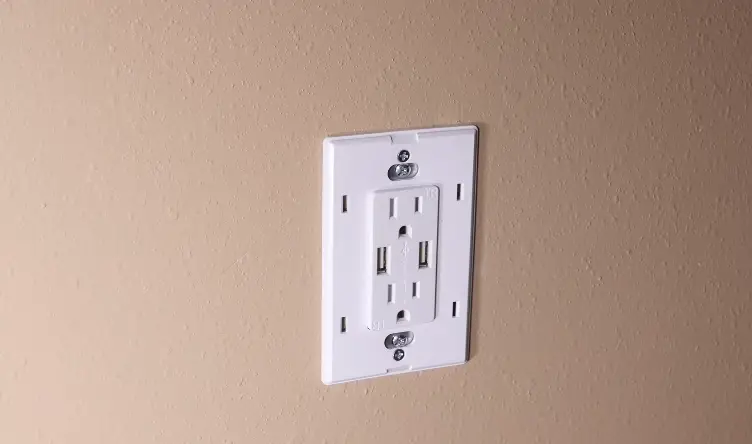 Smart Thermostats
With smart energy consumption devices, such as smart thermostats – you can not only save money on energy costs – but you can have full control from anywhere.
Today, most homebuilders offer smart thermostat installations for popular brands such as Google Nest and Ecobee. These are highly reviewed smart thermostats we love having in our homes.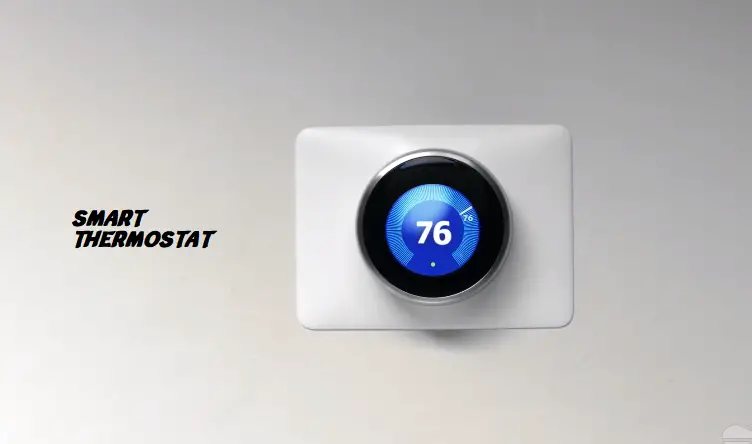 You can control everything from your app, so you have full access from the palm of your hand.
Lift for Chandelier
Have you ever wondered how people with high ceilings reach their chandeliers to change the light bulb? The answer is a chandelier lift. These are devices that are installed above the chandelier in the ceiling, which allows you to lower the light fixture.
We have not seen this offered by many home builders, but you might want to consider this as an upgrade – it will make your life so much easier. Our readers have recommend this chandelier lift, as it is suitable most residential pendant lights and chandeliers.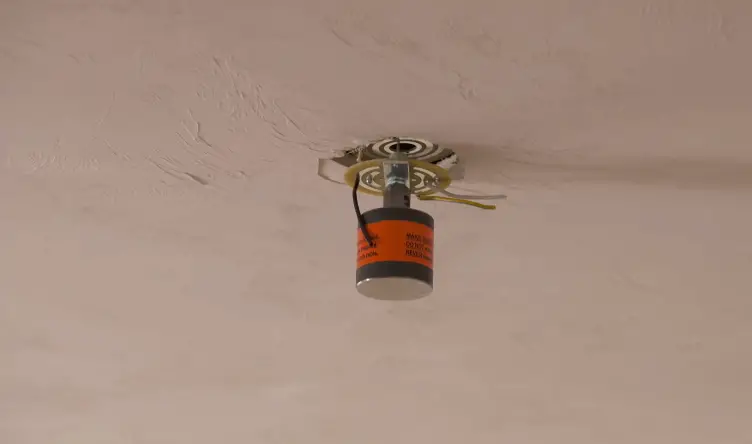 Vacuum Dustpan
A new generation electrical upgrade many new homeowners see value in is the vacuum dustpan. These are popularly installed in kitchens and can serve as a quick way to sweep and clean up.
In new construction homes, we are now seeing toe-kick vacuums being installed. These are vacuum units that are connected to the central vacuum. There is an opening for the vacuum under the floor cabinets, and you can simply sweep the dust and dirt into the vacuum.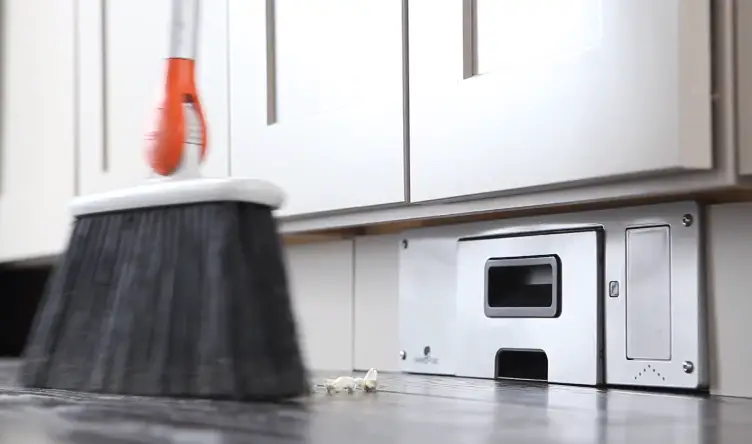 We are currently using this toe kick vacuum in our kitchen, it was very affordable and has been working for the last three years.
Flush Mounted Baseboard Outlets
These are nice to have, and they can be a great way to ensure wires remain hidden and low to the ground. These outlets are also known as invisible outlets, as they remain out of sight in some cases.
Again, these baseboard outlets are not offered by many home builders, but they can easily be installed by an electrician.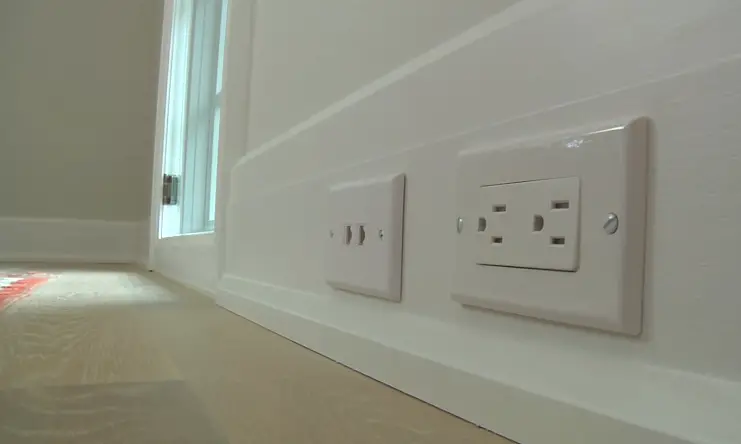 When building your new construction home, it is important to be mindful of all the features you would like to have. While the walls are open, the electricians will come in to do all the work. This is followed by the drywall and painting crew. Extensive electric work can be costly in some cases, such as when you want to add a wall scone in the hallway or on either side of the bed.