An extra parking space on a residential property can add $10,000 to $25,000 to the home's value. In urban cities close to the downtown core, some parking spaces are rented for $100 to $250 per month.
If you own a home and do not have enough driveway space to park all your cars – you can consider adding an extra parking space.
Unfortunately, not everyone has the ability and option to add an extra parking space to their home. It really comes down to how much green space and driveway space you have, and if you're able to re-align or change your landscaping.
If you have a look at the photo below, you can see how this homeowner was able to add an extra parking space to their home. When the time comes to selling this home – the new owners will be happy to know that there is some added value in this property.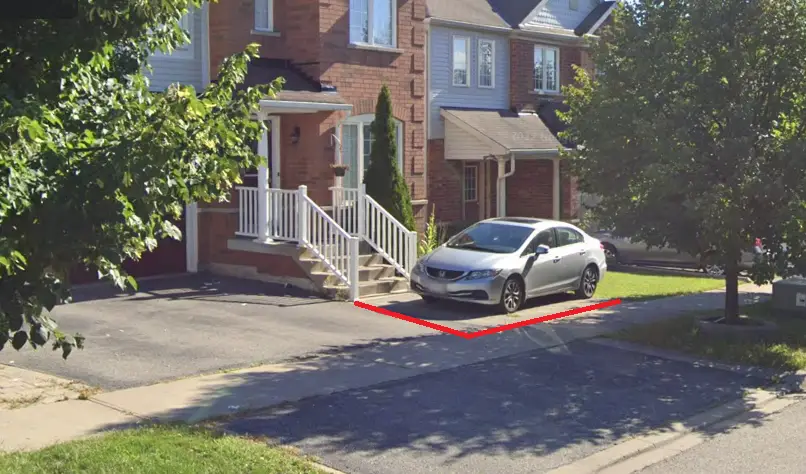 For example, our neighborhood has mostly semi-detached homes and link detached homes (homes that are attached only at the garage). Fortunately, most of the homes on our street have some greenspace in front which can be converted into a parking space.
Our neighbors began by digging out the grass, and leveling the ground so it slopes away from the home (to keep water away from the foundation). Once the ground was levelled off, they put down interlocking stones and created an extra parking space.
With interlocking stones and creative landscaping, our neighbors went from parking two cars to now, three!
When the time comes to sell their home, they now have a feature that many other homes on the street do not – an extra parking space on the property!